El Cerrito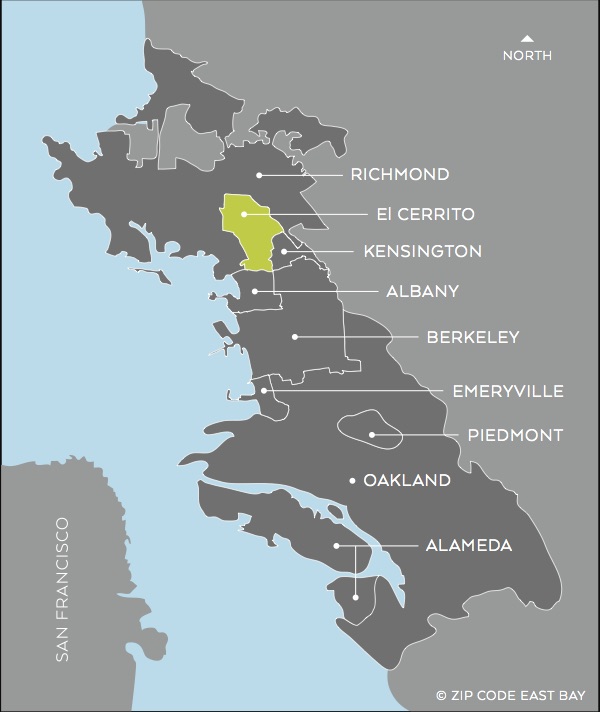 The city of El Cerrito was founded by refugees from the 1906 San Francisco earthquake, who named the camp Rust after its first postmaster. Later realizing that this was an unfortunate moniker, the villagers later changed it to El Cerrito (or "little hill"). Today, El Cerrito has grown to a population of almost more than 23,000 and offers many natural and human-made amenities.
El Cerrito city parks include both recreation/sports parks as well as undeveloped nature areas. Most notable are the 80-acre Hillside Natural Area open space and access to Wildcat Canyon Regional Park to the east. El Cerrito is also home to a 2.7-mile segment of the Ohlone Greenway, a trail that runs the length of the City along the BART right-of-way and is popular with walkers, runners, and bicyclists.
San Pablo Avenue stretches the length of El Cerrito and is the primary commercial and retail corridor of the city. Along here you can find shopping at the El Cerrito Plaza, as well as a farmer's market on Tuesdays and Saturdays. Or, see a movie at the historic Cerrito Theater, a restored two-screen movie theater that is known for offering beer, wine, and a full dining menu.
El Cerrito is conveniently located in the East Bay and a short trip to San Francisco. The city's primary transportation infrastructure consists of the El Cerrito Plaza and El Cerrito del Norte BART stations along with AC Transit bus access to the nearby cities of Albany, Berkeley and Richmond.
Useful Links:
City of El Cerrito Homepage
West Contra Costa Unified School District
El Cerrito Patch
El Cerrito Historical Society