Berkeley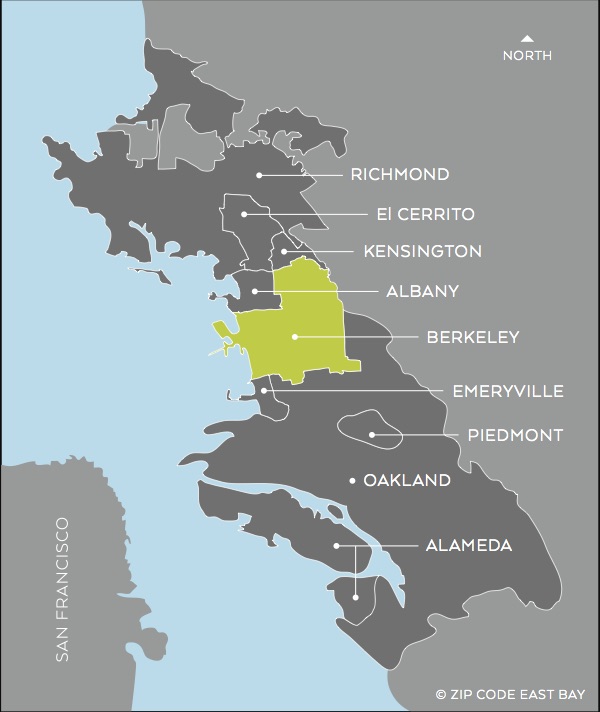 Berkeley is a city that transcends its small population. While it is only the 30th largest city in California (and only 4th largest in Alameda County!), Berkeley is world renowned for academic achievement, free speech and the arts. Originally part of northern Oakland Township, the new name was adopted in 1866 after Anglican Bishop George Berkeley and applied to both the town and the College of California's new location along Strawberry Creek (later known as UC Berkeley).
Berkeley grew immensely following the 1906 San Francisco Earthquake, and again during WWII with many wartime jobs in the area at places like the Kaiser Shipyards in Richmond. Later, the city became synonymous with social change and political activism, as the hippie movement spilled out of San Francisco in the late 1960s. Berkeley was the center of national attention in 1974 when Patty Hearst was kidnapped from her apartment at 2603 Benvenue Avenue by the Symbionese Liberation Army.
Today, UC Berkeley is one of the world's top universities. The Gourmet Ghetto, inspired by places like Chez Panisse and Peet's Coffee, is a premier food destination. Brilliant masterpieces from architects Bernard Maybeck and Julia Morgan abound. Coupled with its natural amenities from the Berkeley Hills to San Francisco Bay, Berkeley is one of the most desirable places to live in the US, if not the world!
Useful Links:
City of Berkeley Homepage
Berkeley Unified School District
The Daily Californian
University of California, Berkeley